GET YOUR FREE eBOOK at www.Smashwords.com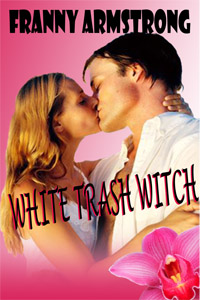 Email me and let me know how you like it!
NEW! On the LINKS tab, join the Coffeetime Romance CTR Chat anytime!
Franny writes stories filled with mystery, suspense, and psychic heroes/heronines. Ten of them are not available at this time! Just Google Franny Armstrong, author (not the director).
IT'S HERE! JINN & TOXIC - Toxic Tango Troop book 1!
If you are looking for humor mixed with romance and danger, you're at the site with the most intriguing stories. These books are rated hot to extremely hot, so beware and keep the fire extinguisher ready. You must be willing to blush and over 18 years old to read them.
http://youtu.be/bpCQWLDhl8I
Get started now by reading the blurbs and excerpts on the Books page.
Although nine of my books are out of contract at present, I hope to have them back on the site soon.

Instead, I have contracted 'JINN & TOXIC which will be on the market January 3, 2014. Check back often for information.

Franny Armstrong